Battle of the Books
Each year, BRMS purchases copies of the Sunshine State Young Reader Award (SSYRA) books for students and staff to celebrate and read. Our Battle of the Books team meets throughout the year to read and discuss the SSYRA books. In the Spring, the team competes against other schools in the area in a quiz style game show based on the books. The competition is hosted by Cranium Core creator, Mr. Andy Larson.

If you're a bibliophile (book lover) who is up for a challenge, join the Battle of the Books Team. BRMS has won first place 4 years in a row!

Panthers Believe! Panthers Achieve!

If you'd like more information, please visit the Media Center to learn more, and check out the SSYRA books!

To join the team, download the BOTB permission slip, or stop by the media center to pick one up today!
2022 Winning Team!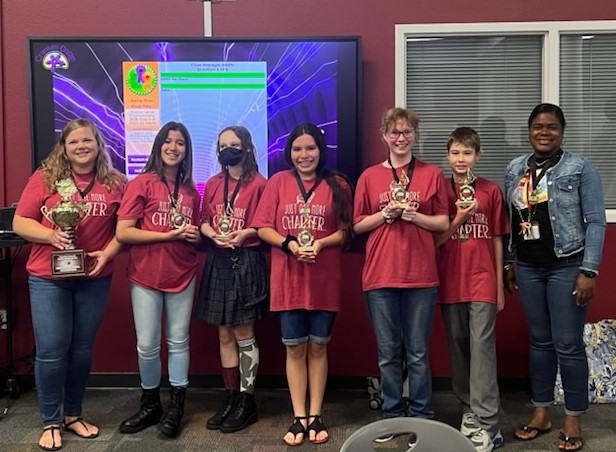 Photos from the 2022 Competition
Photos from the 2020 Competition